Fidel and Pierre would have been Proud
The Federal government is busy with preparations for Canada day.  This year the celebrations will be moved away from Parliament because ordinary Canadians are no longer allowed access to the buildings they paid for.  The venue change will not be the only difference.  In an apparent celebration of multi-culturalism, this year's celebration will have a distinctly North Korean flavor.  Ottawa police will be out in full force to make sure no one says anything bad about our dear leader.    There is yet no word if any of Justin's UCP concubines will attend the celebration.
The North Koreanization of Canada has been going on for decades; now under Justin Trudeau it is moving at breakneck speed.  There was so much censoring needed last year that federal employees could not even keep up.  Justin was forced to hire contractors to keep Canadians in the dark.  Trudeau's ministry of Truth spends millions to completely redact documents before releasing them.  In Canada Freedom of information releases are neither free nor informational.
Yesterday was Father's day.  Justin Trudeau has 2 fathers to remember.  His biological father was a murderous communist dictator.  His step father was a habitual liar and the last person to cause inflation in Canada.  Both men are watching from hell and must be very pleased with what they see.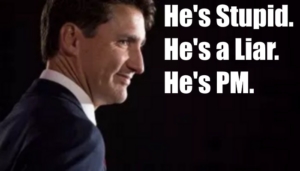 https://truthaboutcovid.ca/wp-content/uploads/2020/10/covidlogo2-1.png
0
0
richardsuffron
https://truthaboutcovid.ca/wp-content/uploads/2020/10/covidlogo2-1.png
richardsuffron
2022-06-20 07:44:50
2022-06-20 07:44:50
Fidel and Pierre would have been Proud