The new left wing government in Brazil has introduced a bill making it a felony to question vaccines.  The punishment is 2 to 8 years in prison.  Science is a process of discovery.  The very foundation of science is questioning assumptions and accepted knowledge.  You cannot do science without asking questions so the new Brazilian communists have in effect outlawed science.
Unfortunately Brazil is not an outlier.  Most western governments are moving towards censorship of miss and dis-information.  Those two words can't even be defined which is very convenient for tyrannical governments because the words can mean whatever the government wants them to mean.  The government can use these laws to persecute anyone they want.  All they need to do is claim that your words or actions are somehow miss or disinformation.
The further left the government the more ridiculously these laws will be applied.  In Trudeau's Canada it is now illegal to carry a Canadian Flag in the Canadian capital.
We're not allowed to fly our flag in our nation's capital? pic.twitter.com/1xW3PiHm2C

— Canada Proud (@WeAreCanProud) January 30, 2023
Apparently it is miss-information that ordinary Canadians might be patriotic or that our legacy of freedom might be worth preserving.  If you are caught spreading such false and dangerous ideas long haired, unshaven men in RCMP uniforms will accost you.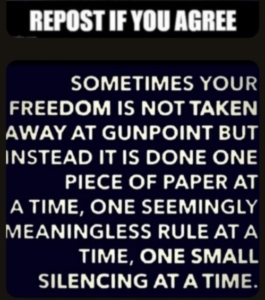 Questions can lead to the truth.  Since governments are the biggest purveyors of lies their desire to outlaw inconvenient questions is not surprising.  It is also not surprising that they have chosen this moment to accelerate their efforts.  Forced vaccinations seem to be a primary goal of these tyrants and the mountain of dead bodies is causing more people to question not just the mRNA vaccines but all vaccines.
Robert Kennedy Junior is the most prominent vaccine critic in the world.  He has just written a new book.  I have not read it but if it can red pill a vaccine advocate like this reviewer it is a must read.  I am very much like this reviewer but a little further down the curve.  Before the COVID fiasco I already knew that better sanitation and hygiene had significantly reduced infectious diseases long before vaccines were developed. Plumbers and garbage men save more lives than doctors.
Still, I believed that vaccines were an essential tool.  I did not know how weak the case for vaccines really is.  The COVID vaccine caused me to ask questions that I never would have previously asked.  Now I am a huge criminal because I question everything.  As a result my government hates me more than they hate the average Canadian; and I confess; the feeling is mutual.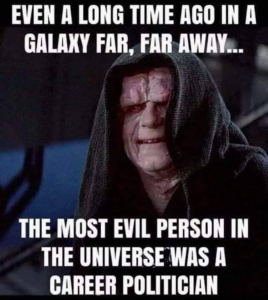 https://truthaboutcovid.ca/wp-content/uploads/2020/10/covidlogo2-1.png
0
0
richardsuffron
https://truthaboutcovid.ca/wp-content/uploads/2020/10/covidlogo2-1.png
richardsuffron
2023-01-31 09:35:25
2023-01-31 09:35:25
Criminalizing Science