We Quarantined the Wrong People
At the ends of every year "journalists" start to reminisce on what they feel were the most important events of the year.  This COVIDiot from CTV felt it was important to let you know that Canadians were not paying their COVID quarantine violation fines.  In 2022 unvaccinated Canadians were still subject to quarantine when returning to Canada.  Apparently many of them did not agree and did not follow the rules.  It is a wonder that any of us survived with all those healthy unvaccinated people circulating among us in direct violation of Emperor Justin's edicts.
Quarantining healthy unvaccinated people was just plain stupid.  People without a disease do not spread a disease.  The people we really need to worry about are the vaccinated.  The latest data from New South Wales clearly illustrates that unvaccinated people reached herd immunity and zero COVID months ago.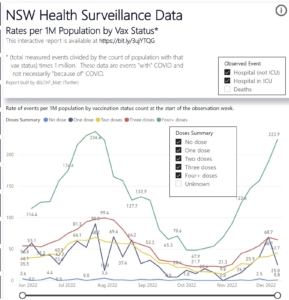 The story is not nearly as good for the vaccinated.  If present trends continue, vaccinated people will never reach zero COVID.  The Vaccines make you more likely to get COVID and also make it possible to get COVID multiple times.  COVID will continue to circulate among the vaccinated for at least as long as they continue to take boosters.  Unfortunately at this point there is no guarantee that things will get any better even after they stop.  It will at least stop getting worse so what do you have to lose by saying no to your next booster?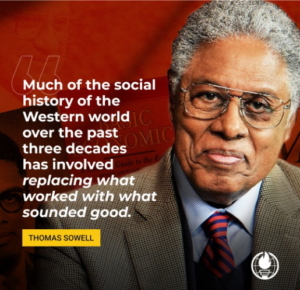 https://truthaboutcovid.ca/wp-content/uploads/2020/10/covidlogo2-1.png
0
0
richardsuffron
https://truthaboutcovid.ca/wp-content/uploads/2020/10/covidlogo2-1.png
richardsuffron
2022-12-28 08:56:34
2022-12-28 19:28:41
We Quarantined the Wrong People