Border closures allowed Government time to do the Wrong Thing
A new study has been published that concludes border closures were not worth the economic cost.  My response to this study is to say simply thankyou Captain Obvious.  Border closures are the most extreme form of lockdown and even when lockdowns work they do not work.  All they do is delay the inevitable.  You cannot hide from a virus that has animal hosts.  The virus will never go away.  No matter how successful your lockdown is in the short term it will fail in the long run.
New Zealand is a country that was praised for closing their borders.  Closing their borders devastated their tourism industry for nothing.  It was short term pain for absolutely no gain.  The SARS COV-2 virus was in the country as soon as they re-opened.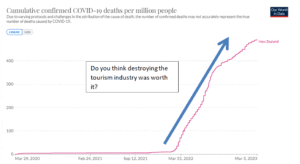 Incredibly the authors still thought border closures could work if applied properly.  This is just like all the apologies for communism.  It always fails not because it is wrong but because it was not done properly.  If we only tried harder we could finally establish a workers paradise.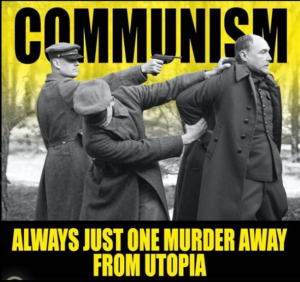 In the meantime, governments that were willing to endure the negative economic and social consequences of total or near-total border closures may have succeeded in temporarily slowing COVID-19 transmission in the first phase of the pandemic, which could have bought some countries additional time to implement more robust public health measures. However, unless governments made productive use of this extra preparation time, slowing the COVID-19 pandemic's arrival might not have been worth the immense consequences of border closures.
Cancel culture is so pervasive that the study authors can't bring themselves to state clearly that border closures did not work.  That would upset the tyrants that imposed them.  Instead they soften their words and insinuate border closures under the right circumstances might work.  This statement is technically incorrect for the reasons I explained above.  It is also practically incorrect because it depends on government using the time to do the right thing.  It does not matter how much time you give government they will never do the right thing.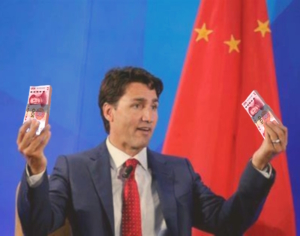 https://truthaboutcovid.ca/wp-content/uploads/2020/10/covidlogo2-1.png
0
0
richardsuffron
https://truthaboutcovid.ca/wp-content/uploads/2020/10/covidlogo2-1.png
richardsuffron
2023-03-04 09:39:03
2023-03-04 09:39:03
Border closures allowed Government time to do the Wrong Thing