The Unintended Consequences of Pissing off a Trucker
The Freedom Convoy is causing ripples all over Canada and may have claimed its first political casualty.
As Erin O'Toole faces crucial leadership vote, previously staunch allies are increasingly mounting against him (msn.com)
The Conservative party looks to be poised to give O'Toole the boot.  The rumor is that he will not make it to the end of the week.  It has not been lost on Conservatives that the country is crying for a real leader.  Justin Trudeau has fled the capital causing an even larger void than his presence normally does.  There is a golden opportunity for the conservatives to strike a death blow to the liberals and Erin O'Toole is waiting for Justin Trudeau to tell him what to do.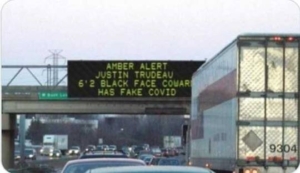 Politically getting rid of a loser like O'Toole is good for Canada but it does not even begin to solve our Problems.  We still have Trudeau and the voter ignorance and apathy that put that moron in power.  Incredibly the Freedom Convoy might even accomplish that.  Since the Start of the Convoy Canadian's attitudes to the restrictions have changed dramatically.
Canadian attitudes are shifting to living with COVID-19: poll (msn.com)
In only a week there has been a 10 point shift in the number Of Canadians who oppose the restrictions.  We are now the majority.  The Freedom convoy is forcing normally complacent Canadian's to think and that will not be good for our political class.  Their whole game is built around the assumption that Canadians will ignore what is happening until it is too late.  The truckers have shone a light exactly where government did not want it.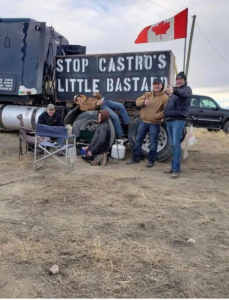 https://truthaboutcovid.ca/wp-content/uploads/2020/10/covidlogo2-1.png
0
0
richardsuffron
https://truthaboutcovid.ca/wp-content/uploads/2020/10/covidlogo2-1.png
richardsuffron
2022-02-01 20:47:52
2022-02-01 20:47:52
The Unintended Consequences of Pissing off a Trucker